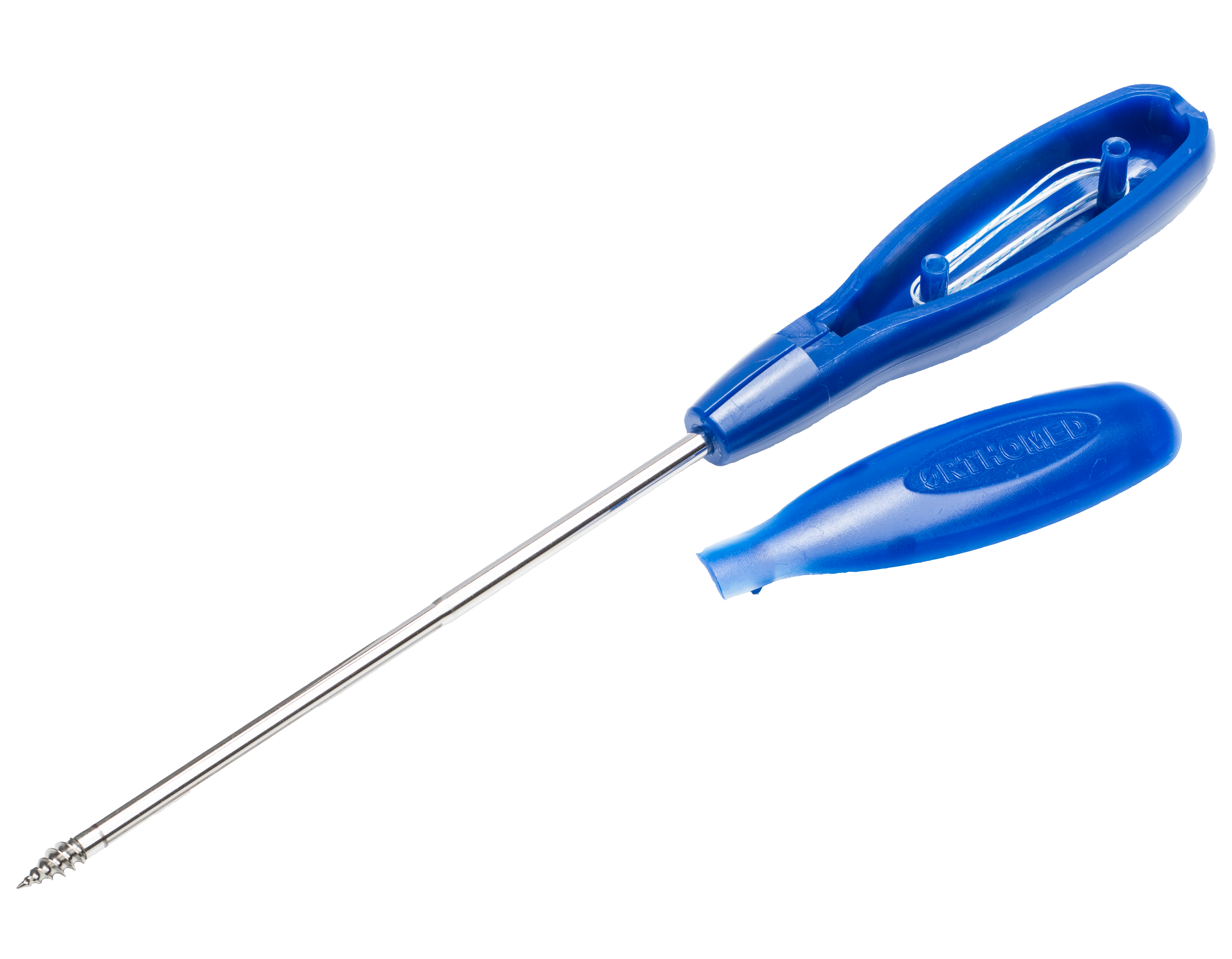 The METALLIC SUTURE SCREWED ANCHORS references 120400, 120500, 120505-A et 120505-B are indicated for ligament or tendinous reinsertions or repair. They are also indicated for rotator cuff repair by arthroscopy or open sky.
The anchor is preloaded on an insertion device with multi-sided end which allows to hold it effectively.
The thread passage grooves at the anchor head to ensure protection during screwing.
The sutures are easily released by opening the protective cap of the handle.
There are some instruments to help the use of those devices.